For Dogs in North and West Vancouver
Enrichment-Based Dog Daycare
Centre
We're not your traditional "drop off and play" daycare experience.
Happy Tails Enrichment Daycare focuses on your dogs' physical and mental wellness by curating activities and experiences that balances physical, cognitive, problem-solving, and calming skills. Your dog will experience both play and rest allowing for rotation through various activities such as group play/social hour, cognitive activities, potty walks, and calming breaks.
The result? A happier, healthier dog to relax with at the end of the day.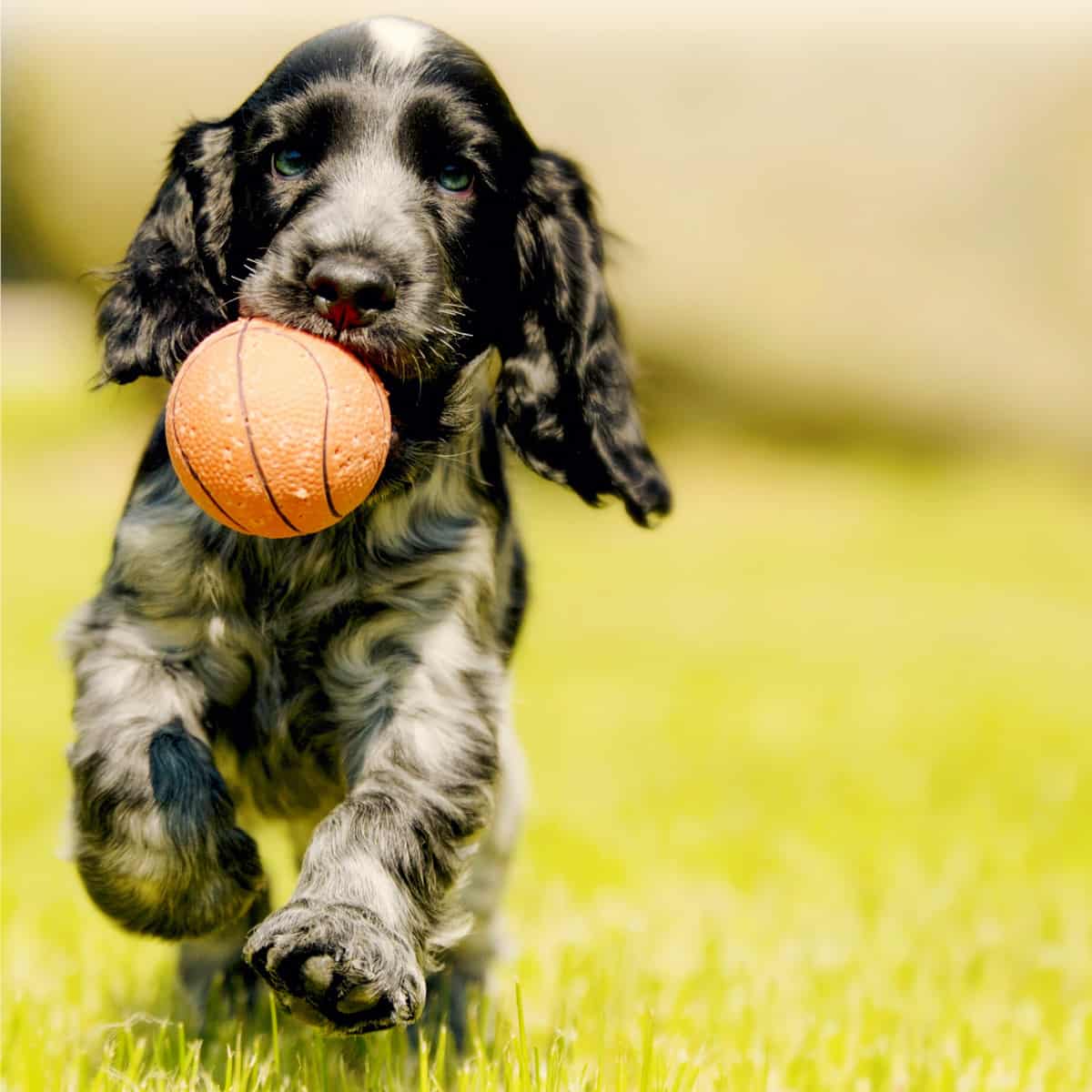 With enrichment dog daycare, your dog will:
Play with other dogs with a similar size, energy level, and play personality
Experience smaller playgroups that allow for a higher quality of play for shorter periods of time. We will never have more than 30 dogs in our care in one day
Have more rest breaks which allow proper downtime for emotional health and low-stress thresholds
Participation in individualized activities and play sessions based on desires/needs
Be under the care of staff who are 100% certified in Pet First Aid and Force-Free and Low-Stress Handling, as well as trained in Canine behaviour and body language. Our handler-to-dog ratio is one handler for every 8 to 10 dogs
Rates 
Full Day: $52.00
Half Day: $40.00
Prepaid Packages
Mellow Doggo, (2x/week, 8 full days): $392.00
Social Butterfly, (3x/week, 12 full days): $564.00
VIP Unlimited, (4-5/week, 20 full days): $910.00
Prepaid Packages are non-refundable and must be used within 4 weeks of purchase
Other Rates
Initial Dog Evaluation: $25.00
Late Pick-up Fee: $15 per 15 minutes or portion thereof
Pet Taxi: Based on location, $9-$23 per trip

We Offer Three Indoor Play Spaces
Our indoor space is well-insulated and is heated by a forced-air central heating system. During the summer, we open our ground floor large bay garage door for fresh air. The second floor has air conditioning. Each room is further divided for the day's different energy levels and play styles. All indoor play spaces house structures for dogs to take breaks, as well as leather, cushioned seats and Kuranda beds for relaxing.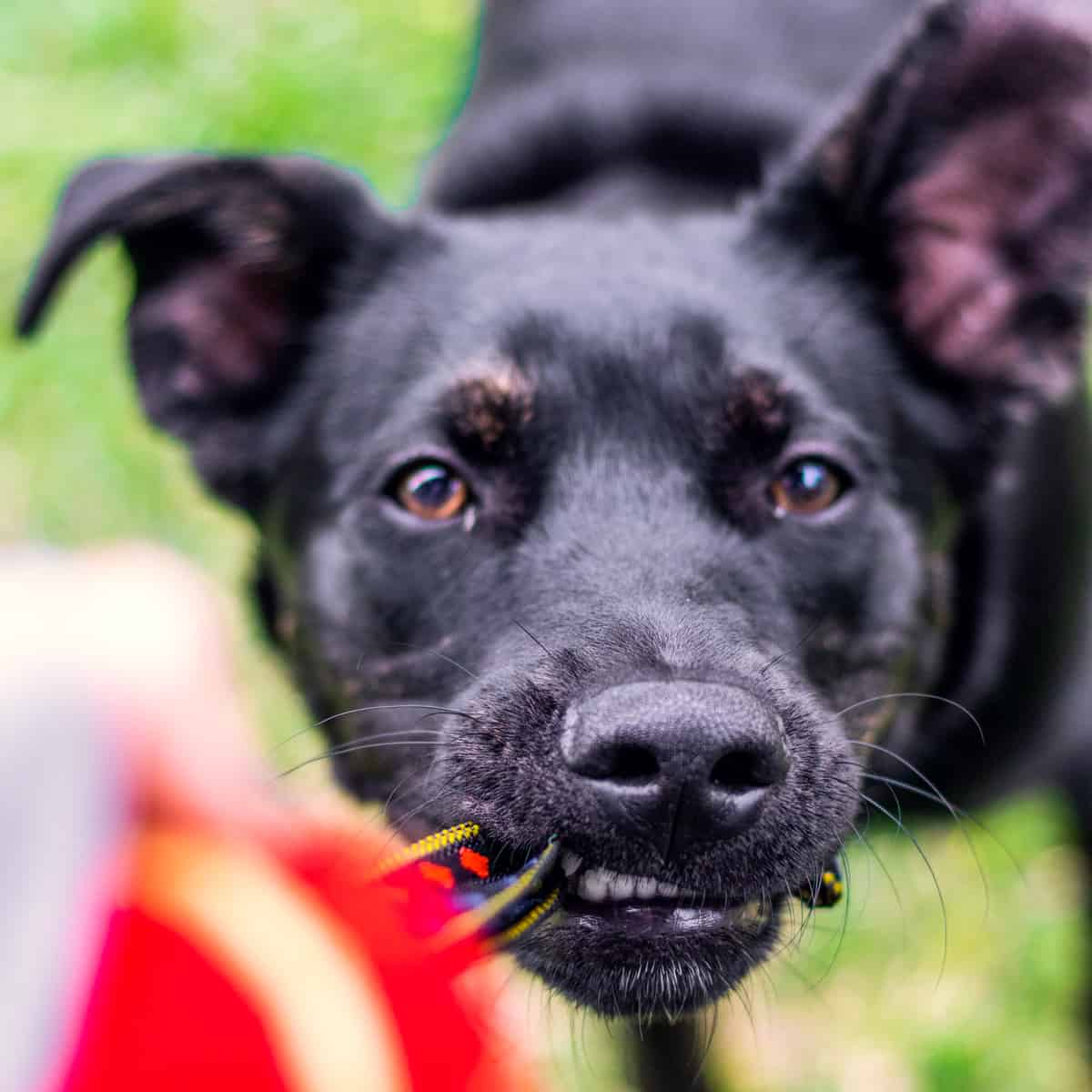 Play Room 1: Big Paws
Perfect for larger, more active dogs to play and roam together.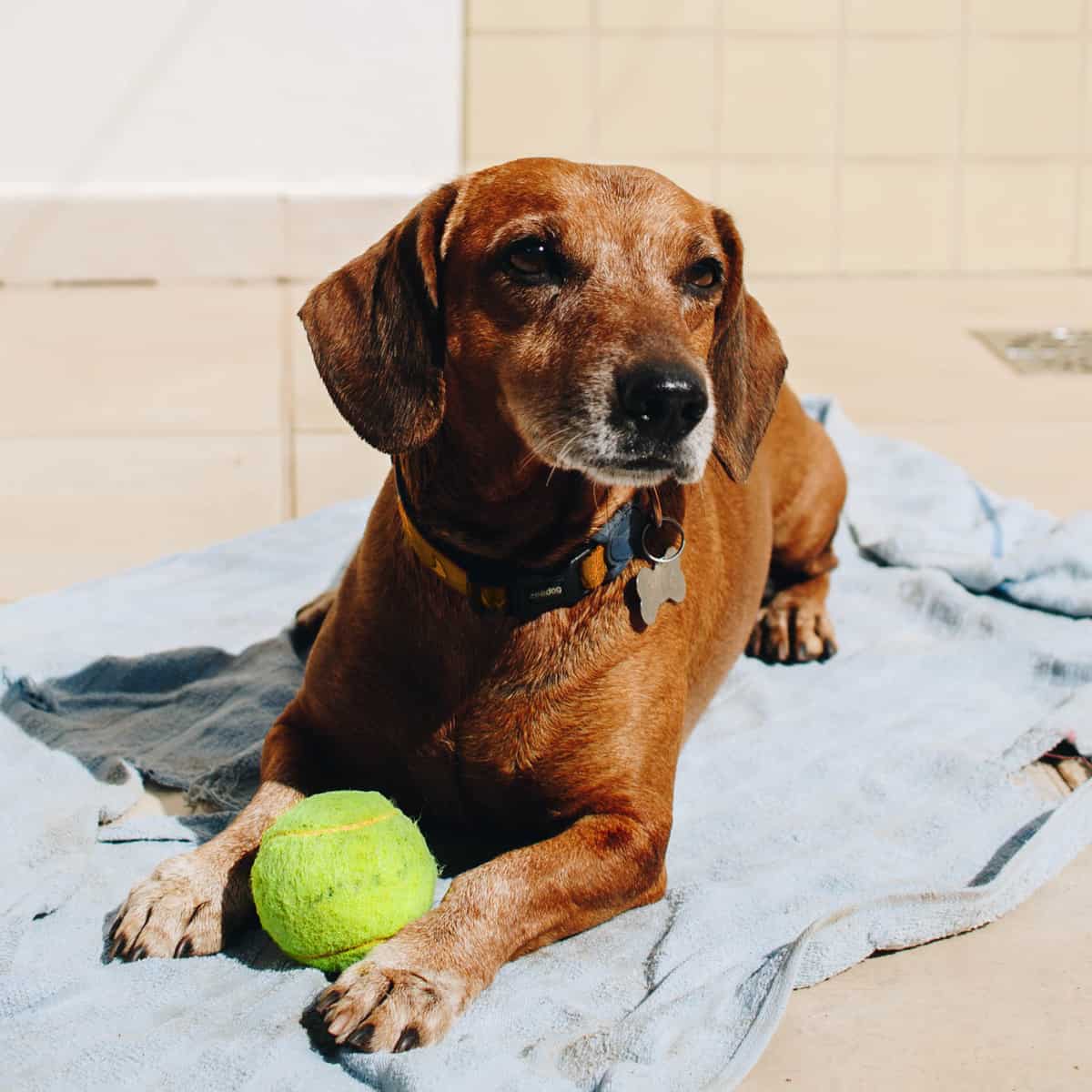 Play Room 2: Small Paws
A safe area for our little pups under around 40 pounds to interact all day.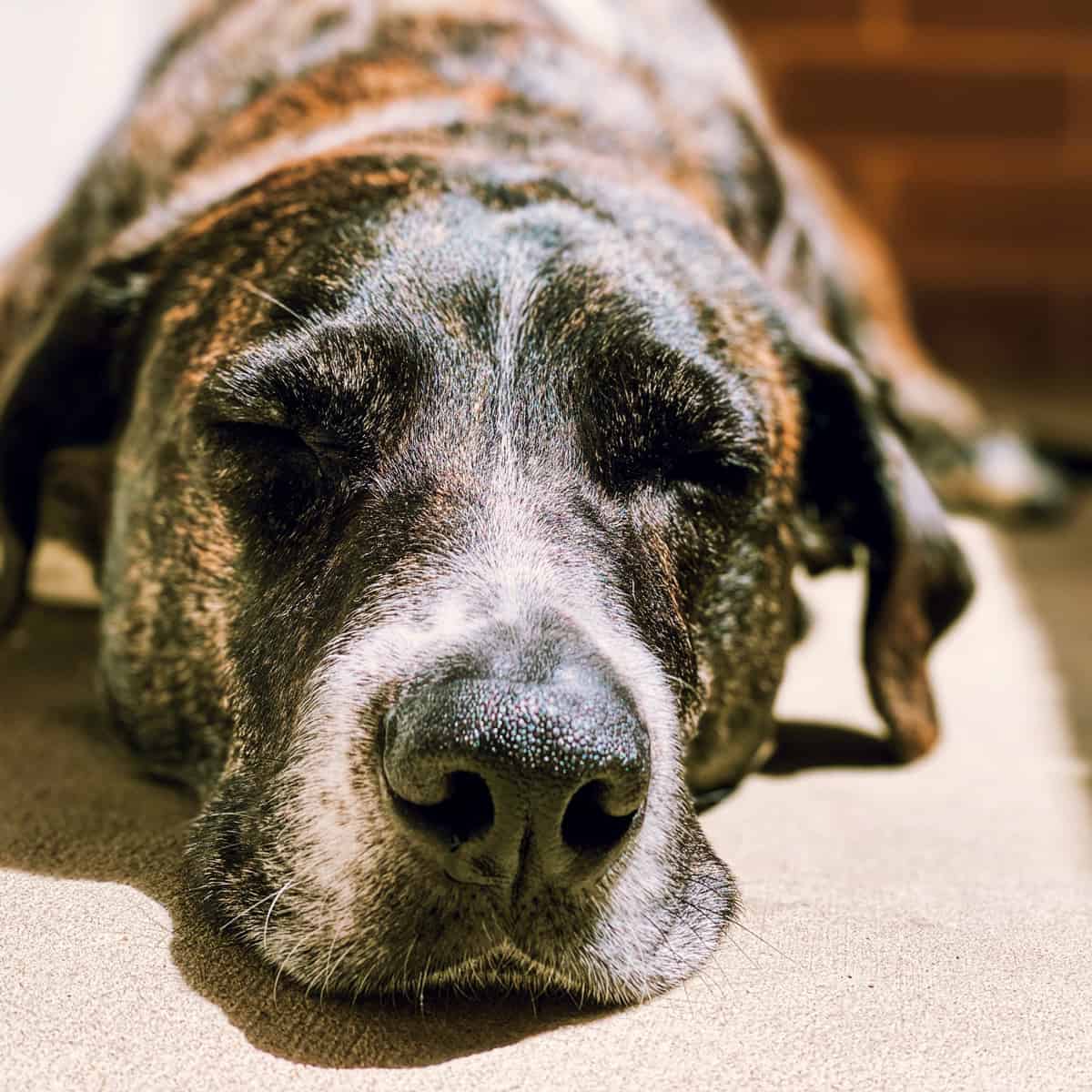 Chill Room: Senior Paws
A comfortable haven for our special senior pups to saunter and lounge in peace.
We also have over 5,000 sqft of outdoor space, a portion of which is fenced off for our Outdoor Sensory Garden that includes a Durapet Turf area, platforms, different textures, a sand pit, water features, and more!
Drop-off Time: 7:00– 9:30 a.m.
Pick-up Times Between: 11:00 a.m.–1:00 p.m. and 3:30–6:30 p.m.
When you arrive, please take your dog over to the Potty Patch. This is our designated doggy potty space where your pup is encouraged to sniff and mark before coming into the play rooms!
Be sure to take your dog's leash and other handling equipment with you (we do not keep them during the day), and bring them back for pick-up.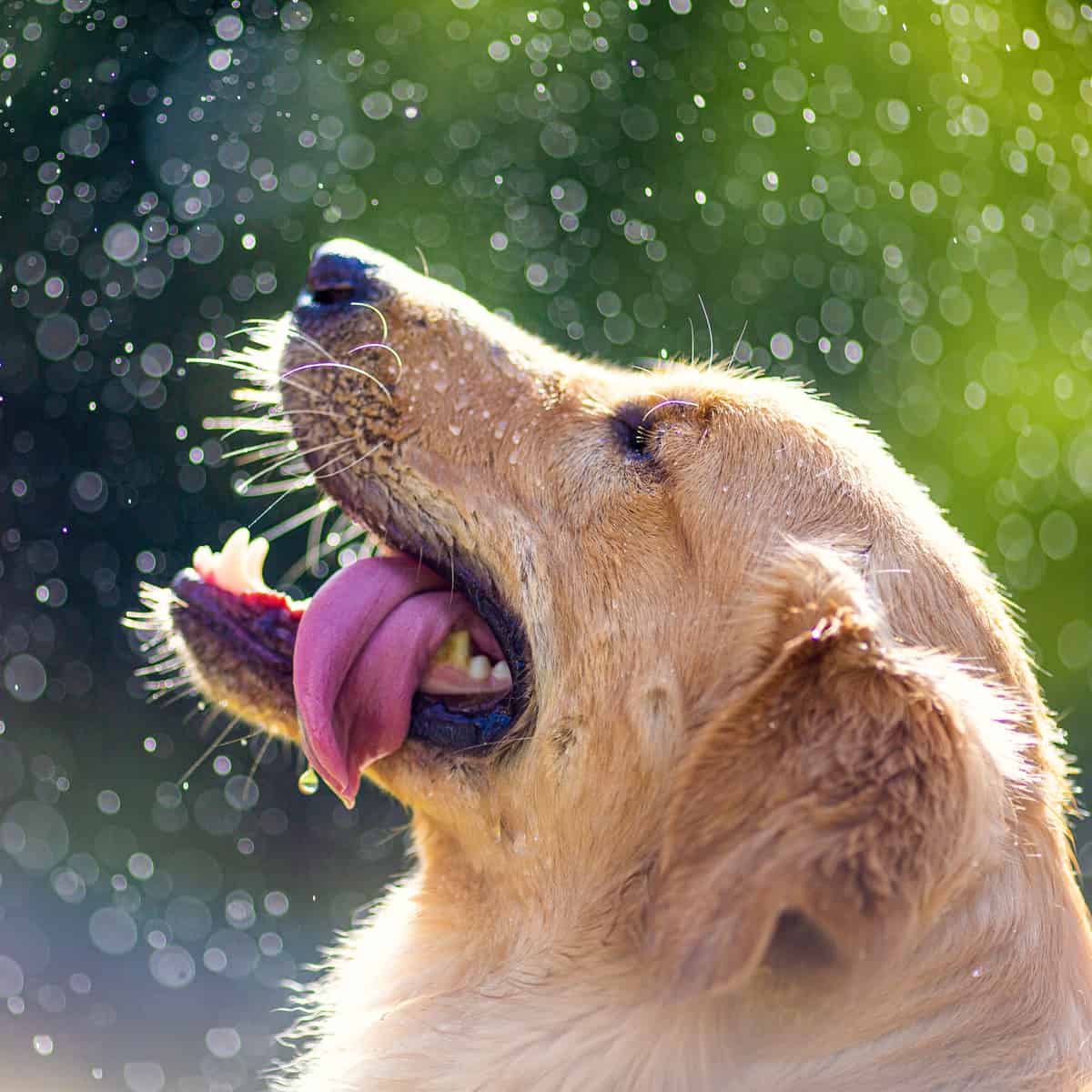 Happy Tails advocates for positive reinforcement and is a fear-free, low stress daycare facility. We do not condone or support any aversive or punishment tools such as: electric shock collar, citronella sprays, prong/pinch collar, or martingale collars.
We pride ourselves on ensuring a safe, interactive, and enriching experience for the dogs in our care, and our onboarding process below allows us to do just that!
Step One
Book A Dog Evaluation Appointment
Schedule an evaluation to initiate the process of joining the Happy Tails family!
Step Two
Complete Our Enrollment Form
Our enrollment form provides us all the info we need to ensure your dog's safety and well-being while in our care.
Step Three
Arrive For Evaluation Appointment & Meet Your Evaluator
Dog evals last 30-45 minutes and assess personality, behavior, and likelihood to thrive at daycare. Following the eval, we'll go over how it went and talk next steps.
Step Four
Schedule A Half-Day Trial
If the eval goes well and you decide to move forward, we'll invite your dog back for a half-day trial; the perfect way to ease your dog into enrichment daycare!
Frequently Asked Questions
Do you take walk-ins?
All daycares must have a reservation as we only accept a specific number of dogs per playgroup on a daily basis (maximum of 30 dogs). We do this in order to keep playgroups manageable and prevent overcrowding for a better, safer daycare experience.
Cancellations/Rescheduling
Cancellations or reschedules are accepted up to 4:00 p.m. the day prior. Same-day cancellations or no-shows will be charged a full day.
What are your drop-off and pick-up windows?
Dogs will need to be dropped off between 7:00–9:30 a.m.
Pickup time can be between 11:00 a.m.–1:00 p.m. and 3:30–6:30 p.m.
Late Pick-ups
If you are running late, please call us ahead of time to let us know. There will be a late pick-up fee of $15 for every 15 minutes or portion of.
Half-Day Pick-ups
Dogs must be picked up no later than 1:00pm for Half-Day daycare, or will be charged a full day.
Do you offer pet taxi services?
Yes, we do! Our pet taxi service can assist with drop-offs and pick-ups. If you are running late or have another engagement to attend to after work, our pet taxi service can step in to bring your dog home after daycare.
Why is there a drop-off window?
Dogs are placed in their designated playgroup right after drop-off, which means play groups are well-established by the time the drop-off window ends. We will not introduce a dog into a group that is already underway, so we can continue to foster healthy stimulation and safe play for your dog.
Is there a minimum required attendance?
We do require all dogs to attend a minimum of 4 times a month in order to remain on our active roster; however, we do strongly recommend regular attendance (twice a week or more) to build up routine and establish positive relationships with staff, and other dog friends.
What are the vaccine, age, and neuter/spay requirements?
Your dog will need to be:
At least 12 weeks old
Up to date on Distemper Combination, Rabies, and Bordetella
Spayed/neutered after 1 year on a case-by-case basis. If we notice any undesirable behaviour with any dogs in our care due to being intact, we will discuss a more suitable alternative to daycare.
My dog has a sensitive tummy/allergies. Can I bring a snack?
Yes, feel free to pack a snack or lunch for your pup in a leak-proof and labeled container.
Will there be any ad hoc training to reinforce good behaviour?
Yes! We are all about positive reinforcement and rewarding focus and engagement. We also have daycare add-ons if you'd like us to work with your dog privately in one-on-one mini-training sessions.
What happens if a daycare guest is unwell?
If a daycare dog is showing symptoms of illness, we will bring the pup away from other dogs for a wellness check and reach out to the dog parent to inform them of their dog's condition and to come pickup as soon as possible. We will supervise and keep the dog as comfortable as possible with updates as necessary until pickup.
If it is an emergency, we will contact a vet for further professional advise.
What disinfectant do you use to ensure sanitation requirements?
On the outdoor turf, we use URI-CIDe.
For indoor spaces, we use Virkon S and Prevail.
We also have air purifiers to help eliminate any airborne contaminants.
Are you insured and permitted?
Of course! Happy Tails is insured for Professional Liability along with property/building insurance. We also have a valid Business License permit from the District of North Vancouver.
Contact us and we will get back to you during office hours Monday to Friday: 9:00 a.m.–5:00 p.m..
Daycare Hours
Monday to Friday: 7:00 a.m.–6:30 p.m.